News
The Psychology of Colour – How Colour Influences Our Mood
Nov 01, 2022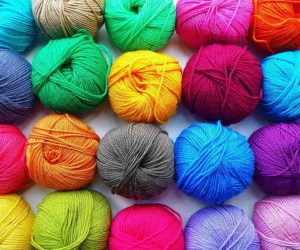 What is it about a rainbow that offers people a sense of joy and happiness? While it certainly signifies the calm after a storm, the individual colours directly impact our minds and moods. Let's take a look at the psychology of colour.
What is Color Psychology?
The psychology of colour is based on the mental and emotional effects colours have on all facets of life. There are some very subjective pieces to color psychology as well as some more accepted and proven elements. Keep in mind, that there will also be disparities in interpretation, such as perception between different individuals and culture. Additionally, our personal feelings also play into how a particular colour makes us feel.
In general, colours evoke the following emotions:
White: The colour white can feel fresh and clean. White is often used to evoke a sense of youth and modernity. 


Black: Black is often described as a "powerful" colour. The colour black is often associated with power, elegance, status, mystery, and can even feel ominous. This deep hue can also evoke the feelings of perspective and depth.


Yellow: The colour of sunshine, yellow creates a warm and soothing effect. A bright and happy colour, yellow exudes cheerfulness, joy, and positive energy.


Red: Another power colour, red is the colour of fire and blood. It's often associated with determination, power, and success. Additionally red evokes feelings of desire, passion, and love.


Orange: Orange combines the energy of red and the happiness of yellow. It's often associated with sunshine, joy, and tropical adventures. Orange represents fascination, enthusiasm, happiness, creativity, determination, and success. Orange is the color of fall and harvest.


Blue:

 

The color of the sea and sky, blue is often affiliated with stability and depth. Blue symbolizes loyalty, trust, confidence, wisdom, faith, and intelligence. Additionally, blue hues are considered beneficial to the mind and are actively associated with calmness and tranquility.


Purple: The colour purple combines the energy of red and the stability of blue. Often associated with royalty, purple symbolizes nobility, power, ambition, and luxury. Additionally, purple is associated with dignity, wisdom, creativity, and even mystical energies.


Green:

 

The colour of nature, green is associated with growth, harmony, and fertility. Green has great healing power. It's a restful colour which suggests stability and endurance.
Colourful Handmade Slippers
If you're looking for a bold, colourful addition to your everyday look, you've found it! Woolenstocks wool slipper and boots easily absorb dyes for a lovely design that won't fade over time. Red, pink, orange, brown, yellow, green, blue and every colour in between, our talented craftswoman can use the colours of the rainbow to create wearable works of art for your entire family to wear. Our colourful handmade slippers and boots are the perfect addition to take you on your life's journey in comfortable style. 
We encourage you to browse our catalogue or contact a member of our team to learn more about our wool creations.